Media Theme Education Seminar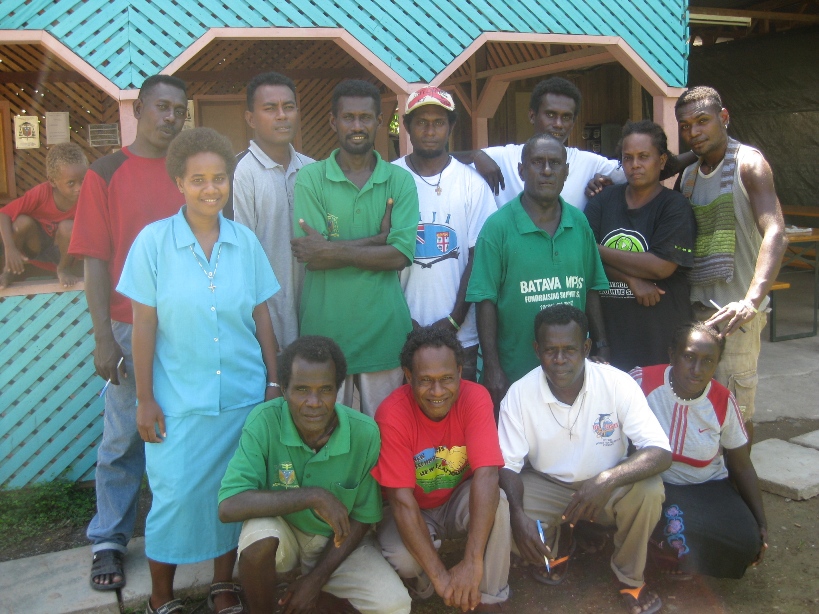 Twelve Media volunteers around the diocese of Gizo were trained in Gizo to become Parish Media Advocators. The training commenced 26th till 30th April were trainers involved very mush in commenting, questionings and in discussions.
The seminar, mainly to focus on the pope's message for the World Communication Day 2010 that will be on the 16th of May this month . Includes are some of the inputs which helped them to understand how media so important in the diocese, and on basic information's. Participants have time to discussed on some of the disadvantage issues which affecting the villages level and brought up suggestions how to tap those issues.
The trainers also have time to learned how to recording, editing songs and interviews and preparing their own Newsletter.
At the end of those 5 days, trainers came together and composed a Media and an encouraging message song for youths around the country.
Many admitted that they have learnt a lot from this seminar.
At the closing a thanksgiving Mass was celebrated for the trainers.
The program was facilitated by Joe Vidiki from the Catholic Communication Solomon Island, Joseph Lalaubatu, Diocese of Gizo Coordinator and assisted by Rellysdom A Malakana from the Media Office, Diocese of Gizo.