Consecration of Gizo Cathedral, rebuilt after the tsunami.
Blessing and inauguration of the diocesan center
The diocese of Gizo celebrated with joy and pride the rebuilding and the consecrating of the diocesan complex at the St Peter's compound in Gizo. Representatives from all parishes with the many guests, made the occasion meaningful and impressively striking.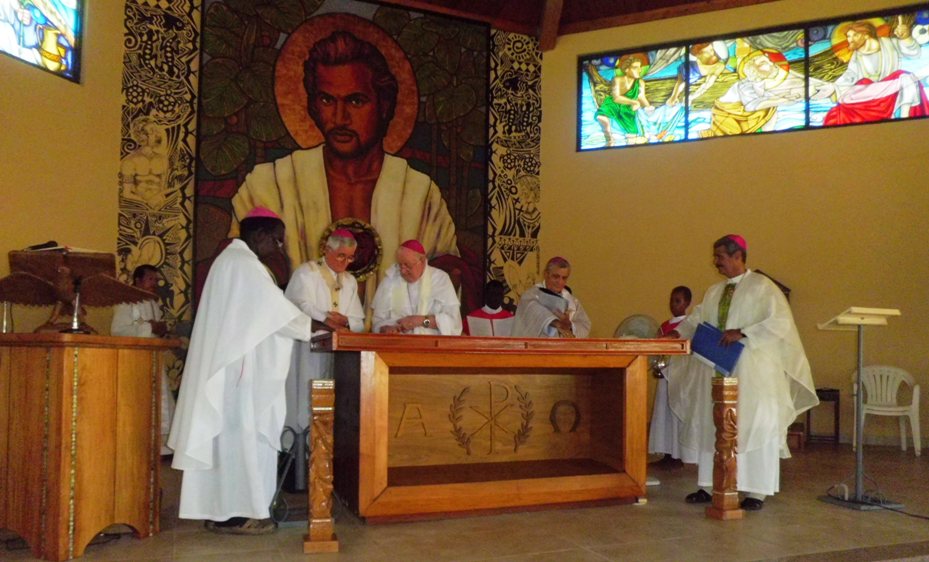 The diocesan center comprises the newly consecrated St Peter's Cathedral, the new Hall for the use of the diocesan and parish community, the youth center hall for the youth to develop their artistic, and youthful talents, a newly recognized Training center which already runs programs for 50 youth in building, mechanical, electrical, air-condition repairs, life skills technologies by the very effective "learn by doing" style already well established by the catholic Diocese of Gizo Church Education Authority.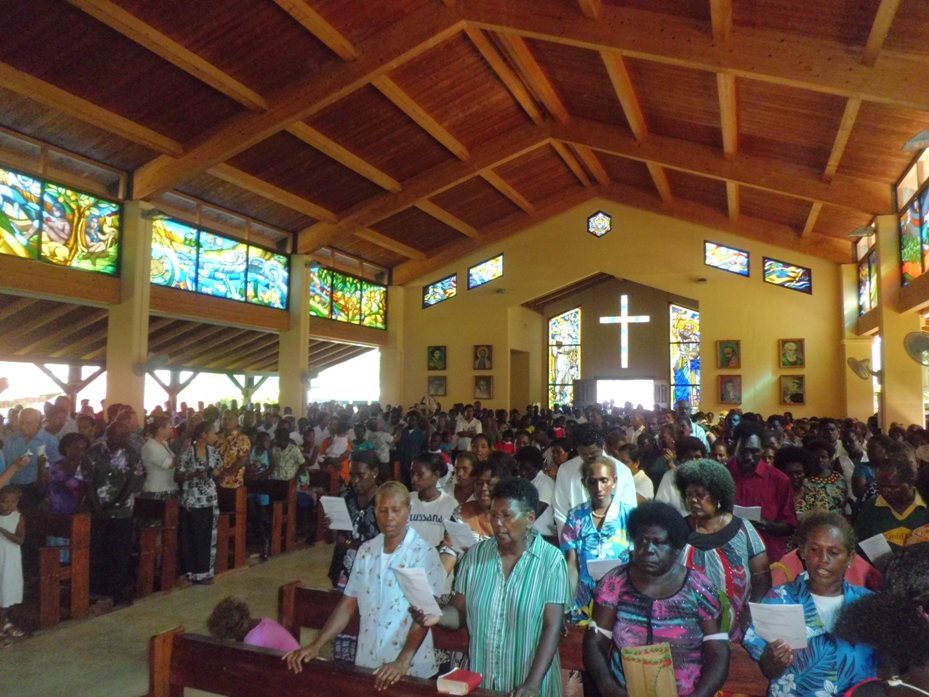 The three Solomon Island Catholic Bishops joined the main celebrant, Bishop Emeritus Bernard O'Grady in the blessing of the church and the newly constructed buildings of the Diocesan Compound. Civil authorities and many guests graced the occasion which started Saturday night with a '"remembering the history, renewing the present challenges and envisioning for the future".
The great Solomon spirit of cultural joy was very visible together with the commitment to make the occasion an occasion of grace and not of sin.
It was a real experience of faith and brotherhood where all barriers fall and everyone feels thankful for the past, inspired by the present enthusiasm and looks forward with courage to a fruitful future in building the kingdom of God as best as we can, here on earth, in spite of our limitations, failures and shortcomings.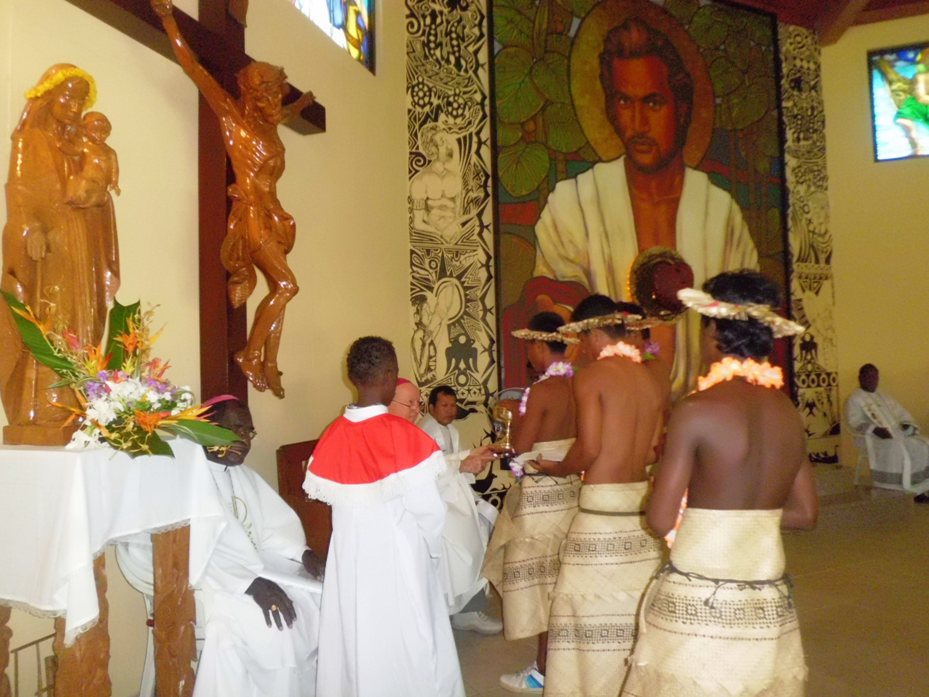 We take this opportunity to thanks the many benefactors around the world that made our post-tsunami reconstruction a reality in Gizo and other parts of the diocese. We look at the future with confidence and are ready to reach out courageously to the Choiseul province.
The Catholic Diocese of Gizo renews its commitment to join all other national initiatives and organizations to build those values that will make our nation a truly Christian one not in words but in deeds of truth, charity, love peace and Justice, through the evangelization and education of our whole population and our youth in particular into Good Christians and honest citizens.
| | |
| --- | --- |
| | |
| Shortlands Procession | Feast (Kai Kai) |
Bishop Luciano Capelli, Salesian of Don Bosco,